Ford F-150 Hi Rise Crossbars, for use with tonneau covers (fits years 2015 and up)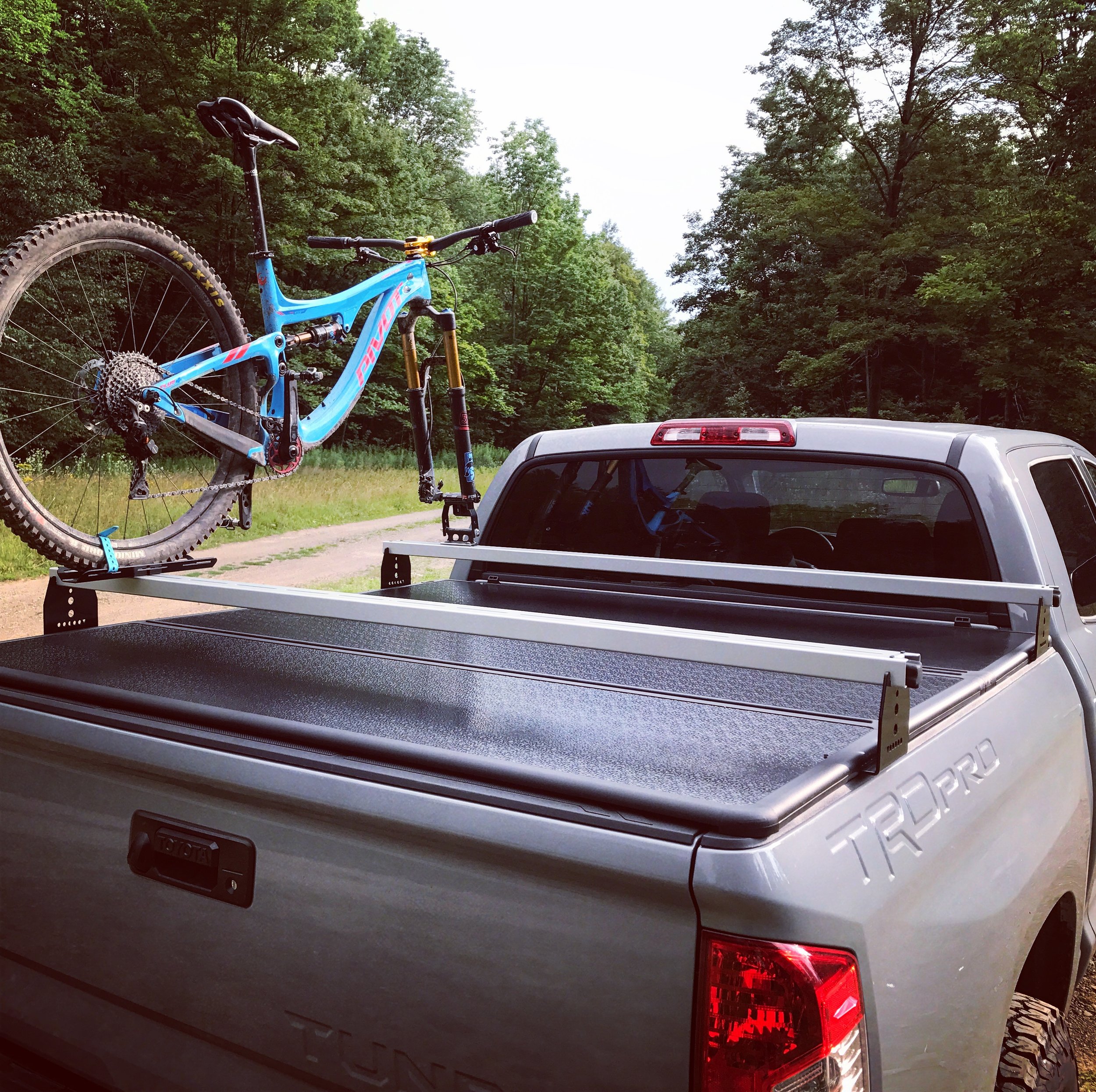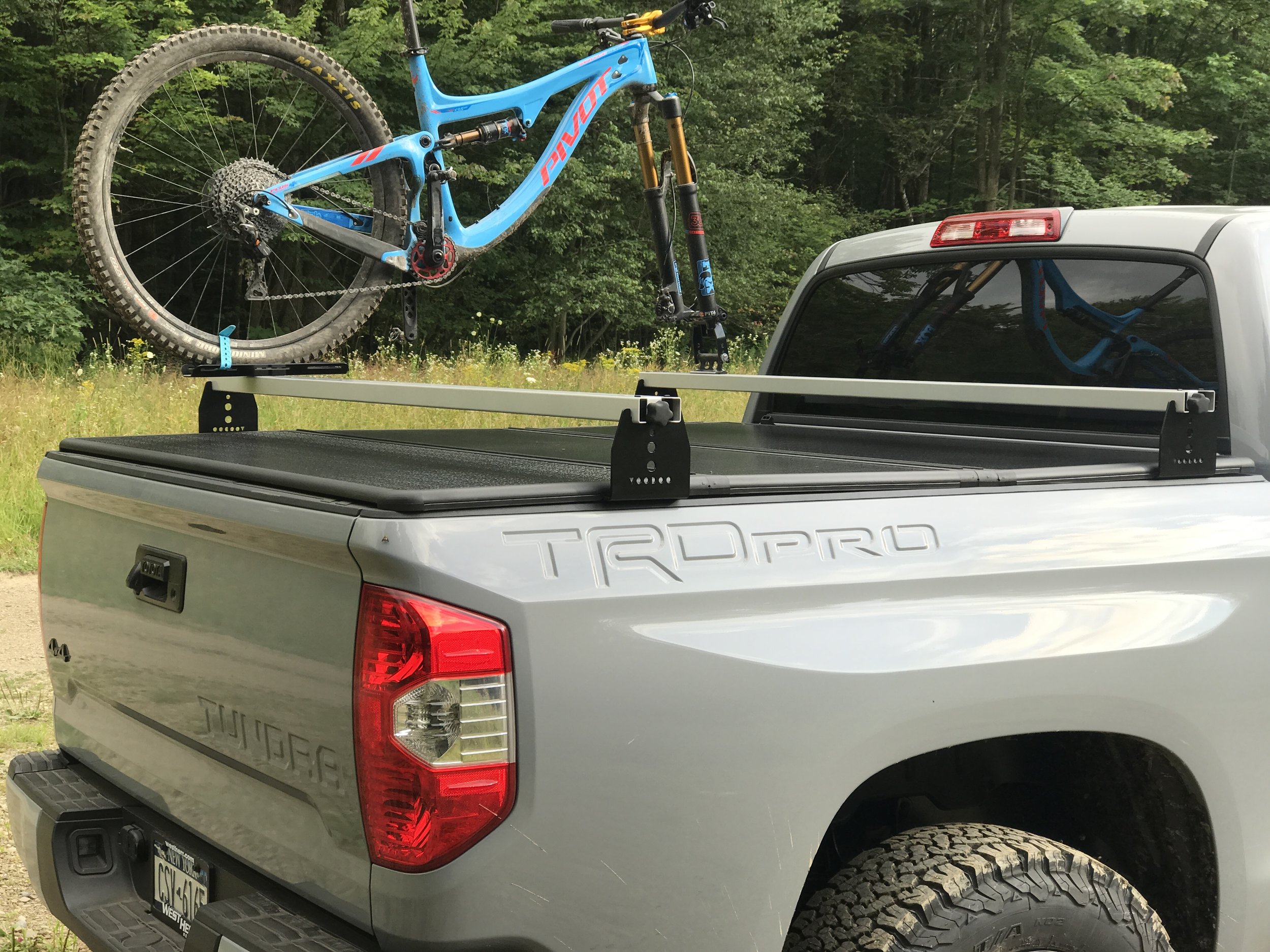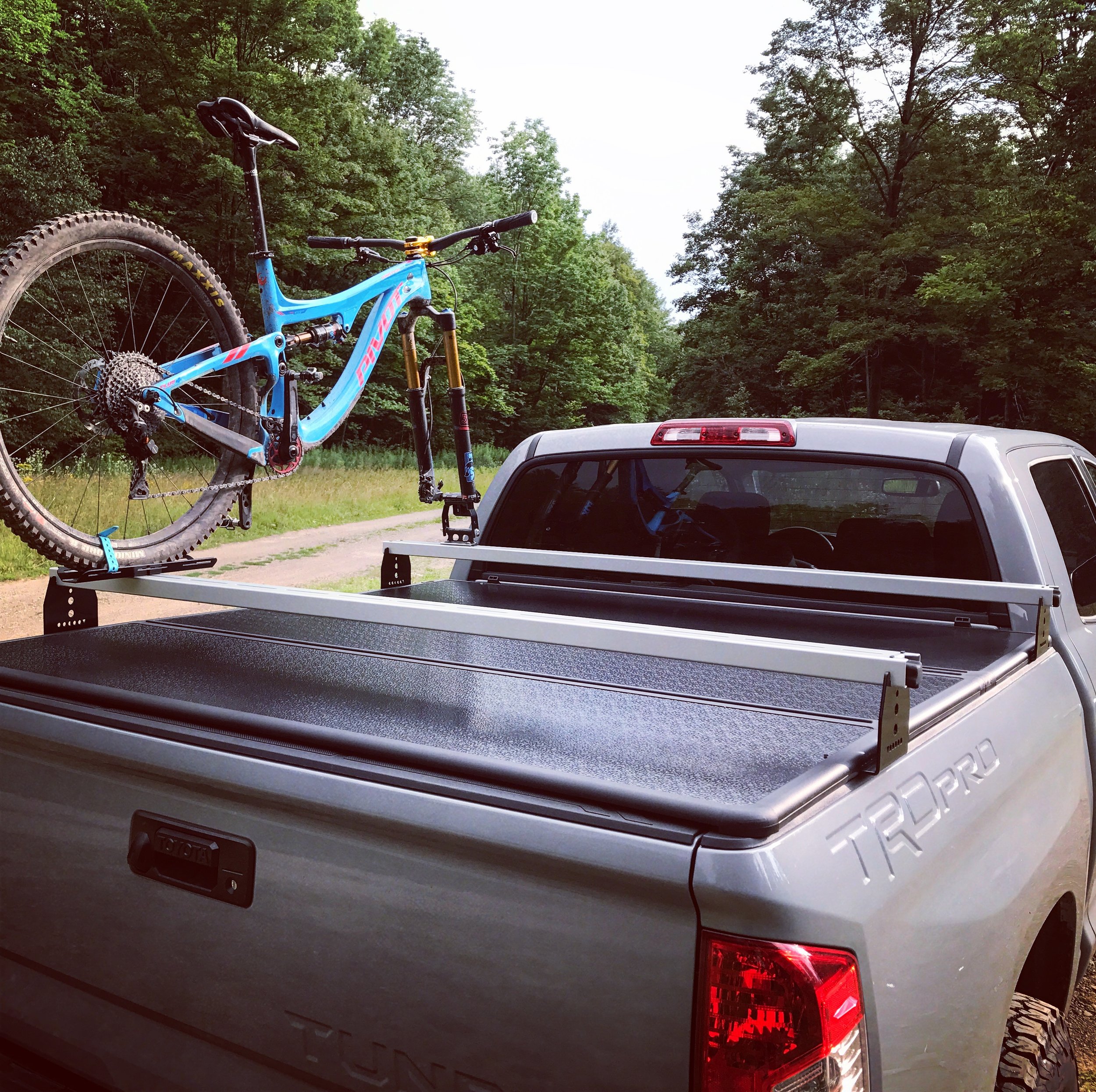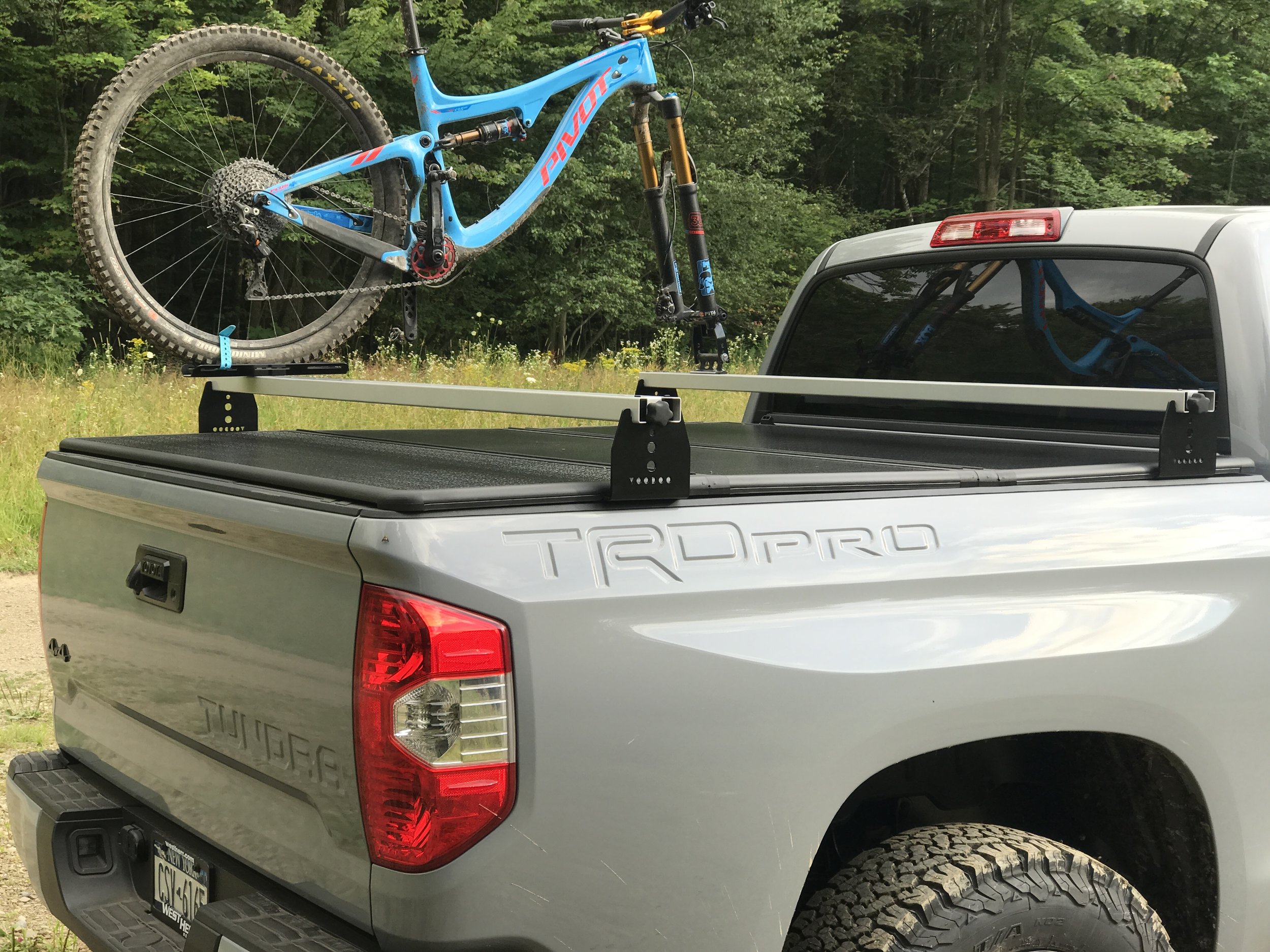 Ford F-150 Hi Rise Crossbars, for use with tonneau covers (fits years 2015 and up)
For tonneau cover owners who want to carry their toys over the bed.
- Constructed of powder coated steel (CROSSBARS ARE NOW ALL BLACK)
- Perfect for Roof Top Tents, ski racks, bike racks, and cargo baskets
- Works with 2015 and up F-150's (and any other year with an inside bed width of 62.5", measured near the top of the bed)
- Each bracket attaches to the bed with our No Drill Clip system.
- Crossbars easily removed with included knobs
- The crossbars are 6" above the side rails of your truck
- Crossbars are 3" wide x 1.5" high
- Width between uprights is 70.5"
- Holes are provided in the uprights for mounting of hi-lift jacks
- Can be used with or without a tonneau cover
- Load rating is 200 lbs dynamic and 500 lbs static, per set of two bars.
Includes No Drill Clips, and all other hardware.
*Please allow 2 to 3 business days processing time prior to shipment. If the item is needed ASAP, email us and we will help you out.
Prior to purchase, please examine our pictures and your tonneau cover to guarantee that our brackets will be compatible. If you have concerns about compatibility, please contact us and we will advise.
This item ships in two boxes. You will receive two tracking numbers.
Crossbar Attachment Type: