Utility Rack for Tonneau Covers (URTC), fits ALL TRUCKS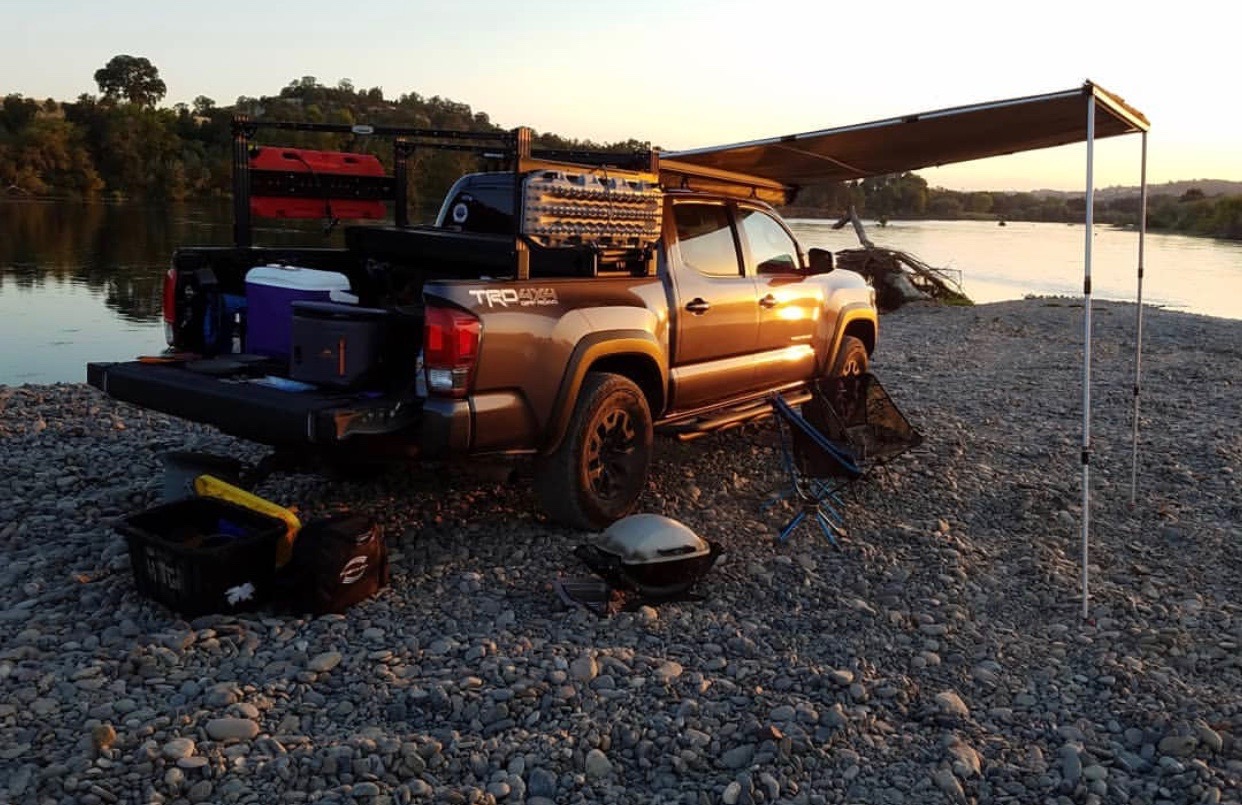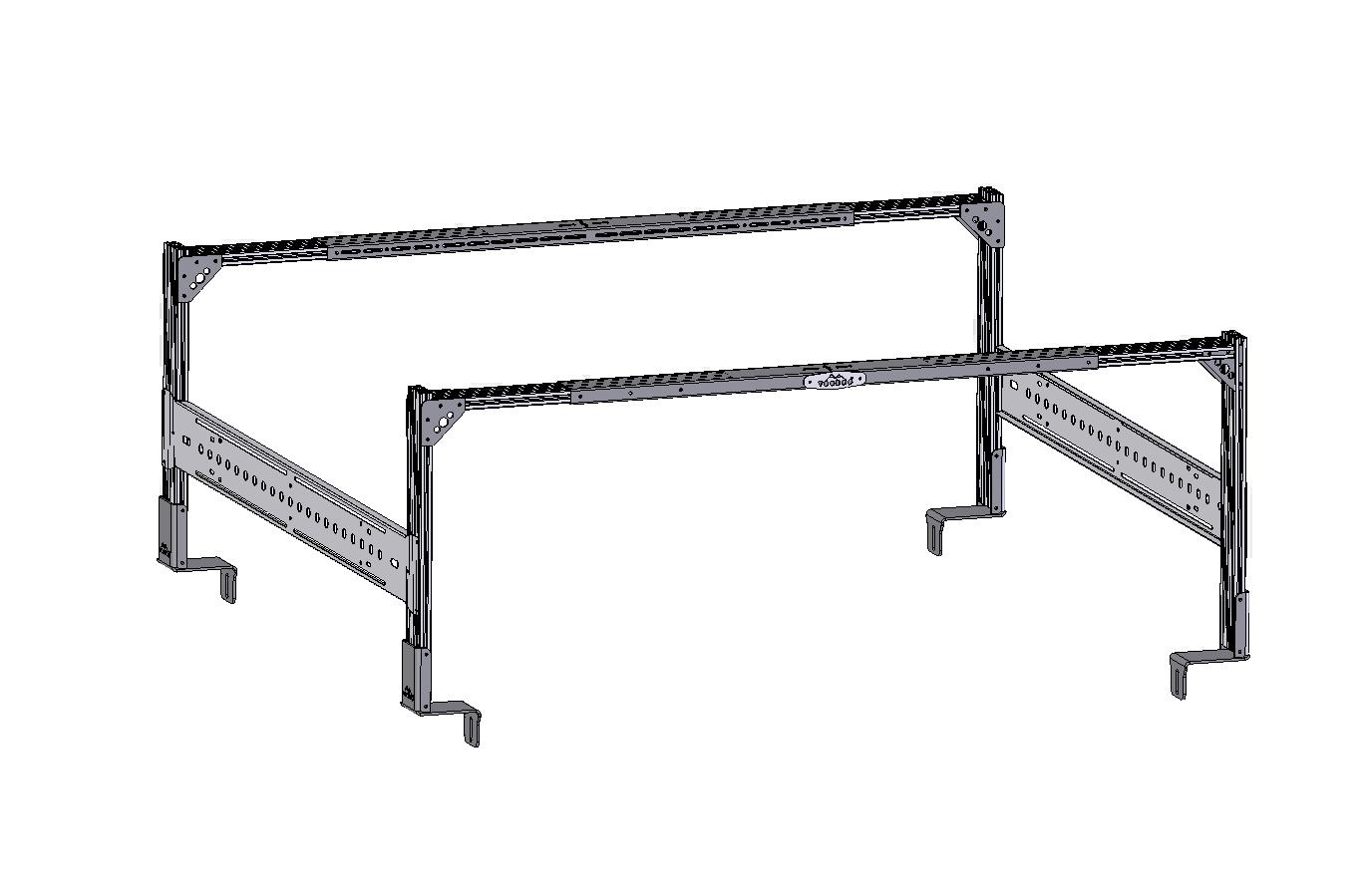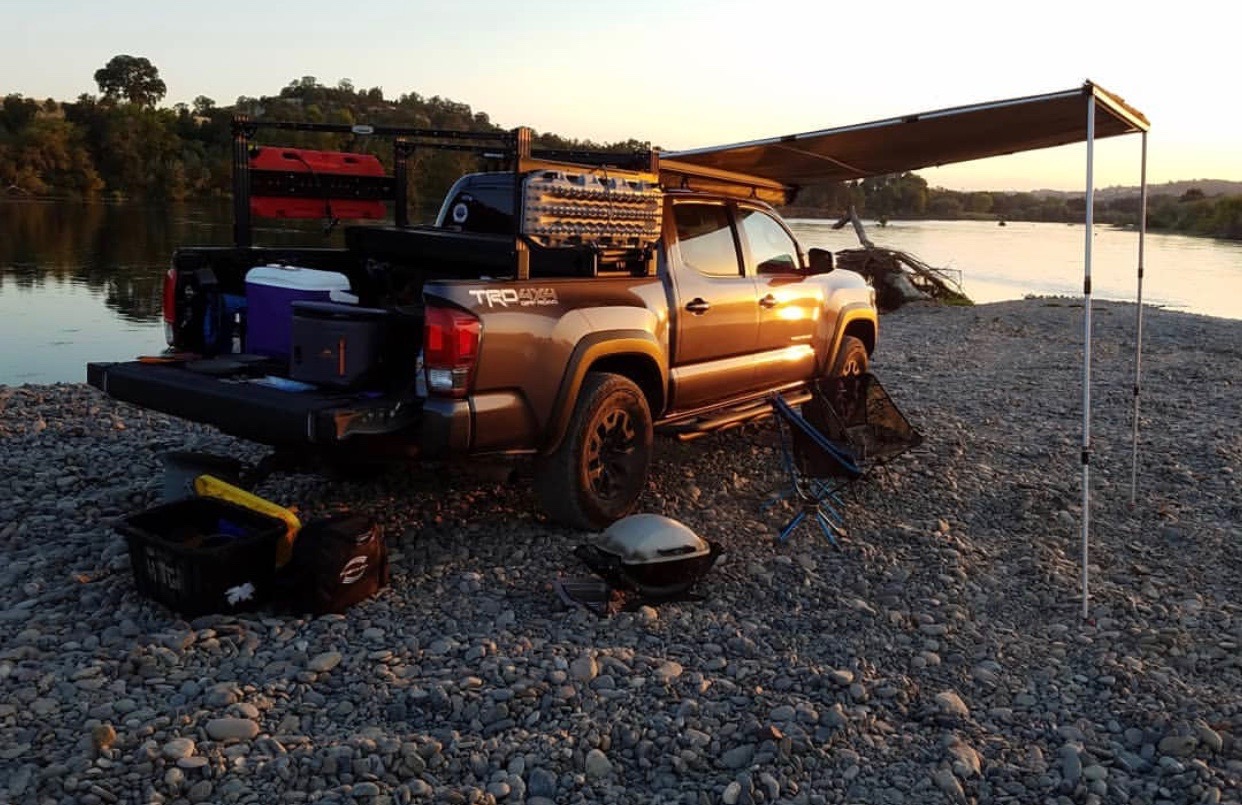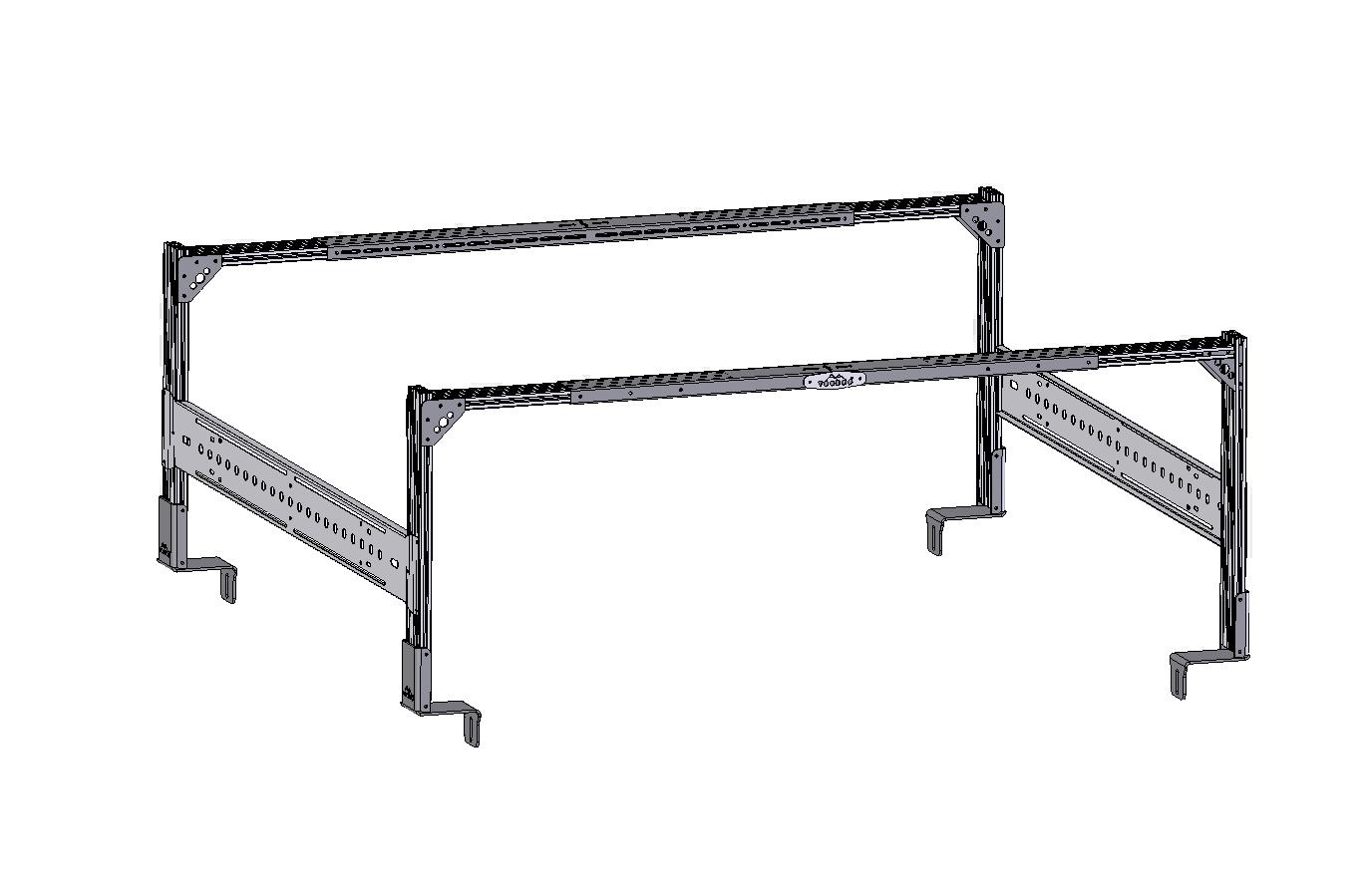 Utility Rack for Tonneau Covers (URTC), fits ALL TRUCKS
We are proud to introduce our brand new Utility Rack for Tonneau Covers (URTC)
The four most important features of this rack:
1) It can be used with tonneau covers.
2) It will allow your tonneau cover to fully open.
3) It can be used over Softoppers.
4) The height is adjustable.
This is how all the cool kids carry their surf boards, SUP's, kayaks, canoes, and ladders. It is also suitable for small Roof Top Tents (RTT's).
Features adjustable width - Fits ALL TRUCKS
From the menu below, you can select the maximum leg height of your rack, ranging from 16" to 26" high.
- Constructed from black powder coated steel, and aluminum extrusions.
- Comes with stainless steel hardware and extra T-nuts for attaching your gear to the extrusions.
- Modular bolt together construction, for adjustability and shipping
- Side plates have pre-cut mounting holes for RotoPax and hi-lift jacks.
- Comes in two lengths: 46" and 58"
- Weight capacity is 200 pounds dynamic, and 400 pounds static and is suitable for light offroading.

Optional Accessories include:
- MaxTrax mounting brackets.
- Rear tire trays for bikes.
Prior to purchase, please examine our pictures and your tonneau cover to guarantee that this rack will be compatible. If you have concerns about compatibility, please contact us via email, text, or phone and we will advise.
*Please allow 2 to 3 business days processing time prior to shipment. If the item is needed ASAP, email us and we will help you out.
*Selecting ALL BLACK may result in increased delivery times as this requires anodizing of the aluminum extrusions.
This item ships in two boxes. You will receive two tracking numbers.